As one of roughly 550 public Montessori schools in the United States, Winn is Austin ISD's premier Montessori elementary school offering students authentic, high-quality instruction with Montessori-trained staff.  As part of AISD's commitment to innovative excellence in schools, Winn's program seeks to make an authentic Montessori experience accessible to all children.  Students in grades PK3-5 lead their own learning in multi-age classrooms, supported by certified classroom guides and assistants.  Using a time-tested teaching practice and curriculum, students at Winn Montessori reach their academic and developmental potential leading to a joyful journey toward college, career and life!
Winn Montessori is open to transfers and transportation is available for qualifying students.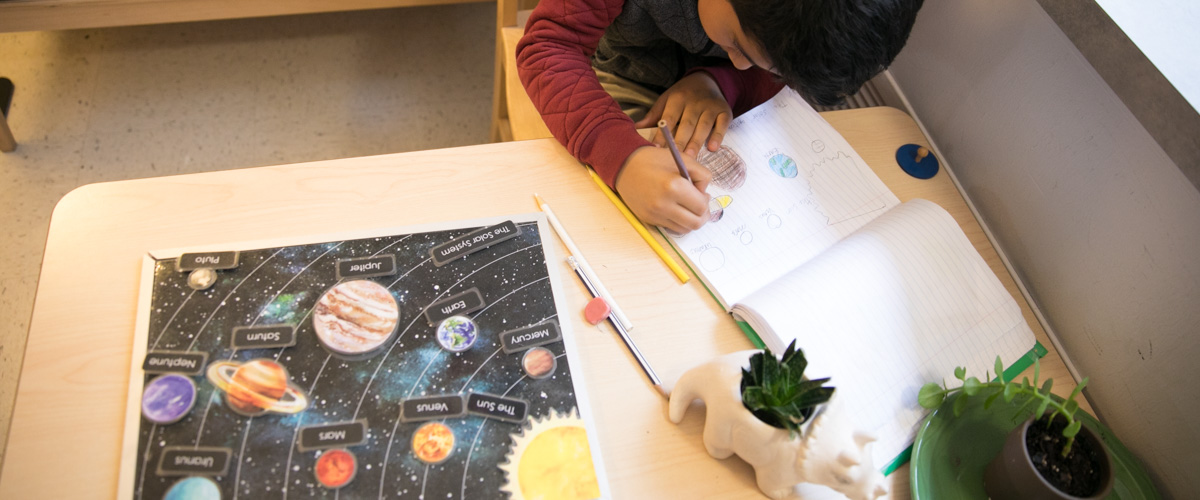 Our current building opened in 1970 and is named for the district's first superintendent, John B. Winn.  The school serves approximately 350 students in Pre-K3 through fifth grades.  Winn is an educational institution where all individuals are treated with respect and dignity.  The staff is committed to addressing the needs of the whole child, with fine arts, social and emotional learning, and other programs to enrich the standard curriculum. Families are encouraged to be actively involved in their child's education and often volunteer their time on campus.